On This #GivingTuesday Meet Tara. This is her story.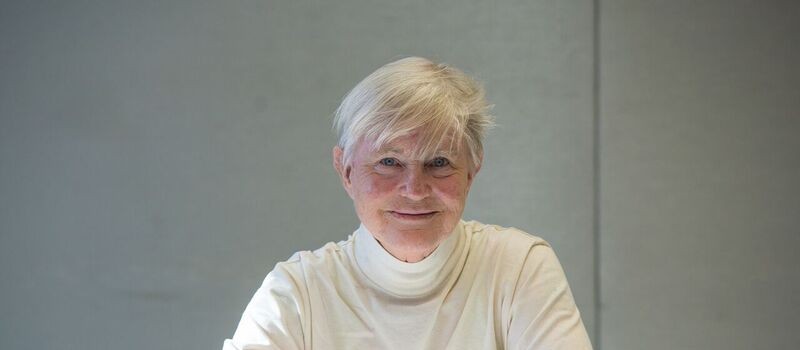 This is Tara's story…
You may have passed Tara on the street and not thought anything about it. She's 64, tanned, and well-spoken. Her father was in the aeronautics business in the States but she grew up in France and Greece, and still speaks French. Here's what you can't see: Tara has bipolar disorder and psychosis, and has had several major breakdowns in her life, which she has had to endure alone and without any medical assistance.
Tara used to "wake up" from her severe breakdowns and not know how long she was out, or how much money she had gambled away at the casino. Because of these episodes, she couldn't hold a job and ended up homeless — living in a shelter across the street from the house she used to rent. Worse, her mental health issues left her estranged from her family, compounding her isolation.
Six years ago, Tara found Green Door Behavioral Health. Today, after counseling, therapy, and some much-needed structure, she has achieved stability and gained a new outlook. She has hope for herself and her relationships.
Tara comes to Green Door five days a week to participate in the day program, and to volunteer on various projects. She's on her meds —after learning through difficult episodes that she can't remove herself from them — and she's looking for a job for the first time in seven years. Most importantly, she has rekindled a loving relationship with her family.
"Green Door helped me recognize my red flags and learn to ask for help," Tara says. "Medication only takes you so far, and staff continually affirms that this is about you — it's about you doing for you." With a wry smile, she says, "It's an inside job."
Most people who see Tara on the street will never know her whole story — that she was homeless, unemployed, or working through an addiction. They can't appreciate how much she has endured in her life. Most people wouldn't know from looking at Tara how Green Door Behavioral Health helped her on her journey to recovery, or how she's become an example for our other clients.
It may be an "inside job" for our clients, but it's an "all in" job for Green Door and our community". Join us this #GivingTuesday and help give them hope. Become a part of their recovery as they work toward overcoming the struggles of living with behavioral health challenges this #GivingTuesday.