Meet Earnestine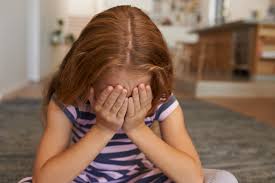 "It makes me feel proud to sit here and say that I got help." When Earnestine was 9 or 10 years old, she started hearing voices. Her mother, not understanding that her daughter was showing signs of, what was later diagnosed as, schizo-affective disorder (a combination of schizophrenia and bipolar) locked her in a closet. Earnestine recalls, "I thought the voices were of my imaginary friend – everyone had an imaginary friend, right?" Sadly, she felt her parents just wanted to put her away, which became a reality thus beginning a series of hospitalizations and being institutionalized.
Over the years, she spent time in and out of hospitals, seeking solace with drugs and surviving several suicidal attempts. And despite being diagnosed with a mental illness and her cycles of treatment, she refused to acknowledge her mental illness. Rather, she attributed her illness to alcoholism and drug addiction. "I didn't accept being mentally ill until about the last two years, with the help of the Green Door."
Today, Earnestine has now found a successful combination of medications with the team at Green Door and is proud of her success and her strength in reaching out for help. She participates daily in Green Door's Next Step day program, writes poetry for the program's monthly newsletter and is enjoying a healthy relationship with her daughter.